I had word of this transaction back in early December, when the extensive feng sui landscaping and stone work first started on this Inwood Terrace/Bluffview house. But everyone in this transaction was oh so very, "I've signed a confidentiality" mum about who the new owner might be. Some famous baseball player, that was the rumor. I knew Darvish, a resident at the Residences at the Ritz Carlton, was looking for bigger digs and checked out many Preston Hollow homes, as well as the new, glorious townhomes at the Ritz. Stonegate was in MLS from April 2, 2013 to November 1, 2o13. Briggs Freeman Sotheby's fantastic Lisa Besserer was the listing agent.
Then it went off market and — silence.
Of course, I have my ways of finding things out. And though I did indeed hear, and believe, that Texas Ranger's pitcher Yu Darvish bought this home and closed on it November 20, 2013, I wanted to be very, very sure. The way to be very, very sure is, of course, to check the tax records, which take forever.
Here it is, almost May, and I finally know for sure that Yu Farid Darvishsefat bought restaurateur Joey Palladino's house on Stonegate.
This home was built in 2008 and has a bit of a notorious past. It's a phenomenal combination of clean modern lines, old world accents, Hill Country charm and classic elegance. Some first denounced the way it was placed on the odd-shaped lot. Some whined it did not "fit into the neighborhood." Well, wah. You certainly couldn't find a better neighborhood if you tried: Bluffview is smokin' hot. Neighbors include renown real estate star Realtor Dave Perry-Miller right across the street in a charming Cape Cod that looks as it it were air-lifted from Nantucket. There's Len W. Allen, Jr. Senior Managing Director of U.S. Operations at Lone Star Funds and oh yes, Mack Hicks over across Inwood. And every star athlete needs an orthopedic surgeon in the neighborhood: that would be Dr. Andrew Dossett, a member of the National Football League Team Physicians and the Major League Baseball Team Physicians Organizations who serves as a spine consultant for the Dallas Cowboys Football Club, the Texas Rangers Baseball Club and the Dallas Stars Hockey Club. Talk about house calls!
In February of 2011, Joseph Palladino, one of the owners of Nick and Sams, bought 5233 Stonegate for about $1,850,000 and brought in designer to the rich and famous Trisha Wilson for a complete remodel. The results are a 38 foot grand foyer with limestone floors, Expresso-toned hardwoods, floor to ceiling windows, to-die for chandeliers, lighting and hardware through out the house — top top quality all. Trisha spent her career designing for some of the world's richest people and creating the most luxurious hotels, from Dallas and New York to Beijing and Dubai. She's worked for the likes of Sol Lerner, Trammell Crow and Ralph Lauren. Thus there is a stone-lined subterranean wine tasting room with amazing amenities. In fact, there are amazing amenities at every turn. This home offers Viking appliances, a three stop elevator, mahogany cabinets, and separate living quarters above the detached garage. The Master bedroom is downstairs with beautiful limestone floors that I bet you $100 are heated. There are six bedrooms in all, six full baths and three half baths. The home is 8709 square feet, with a 38 foot tall and soaring foyer.  Four car garage. There is a guest suite, a large and dramatic study, and the property is actually two lots. So plenty of room for the doggies.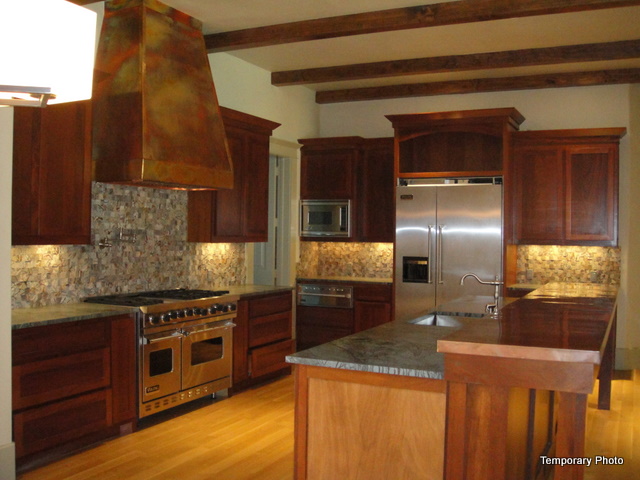 I had long heard that Yu Darvish was looking for something where his dogs could enjoy a yard a bit more than they can at The Residences at the Ritz Carlton, where he owns two units. Now he has 1.10 acres for them to enjoy. One of those is for his father, who watches the dogs when the Ranger pitcher is away, which is a whole lot of the time. No wonder the front has been "feng sue'd" and a large stone fence constructed, extra security protection, alarms and enough spotlights to light up the Ballpark added. No matter how much of a fan you are of Mr. Darvish, you are not going to get in! So don't even bother.
From the incredible interior design of his Ritz residences, we have a feeling that 5233 Stonegate is looking a bit different inside these days than it did when Joseph had it. Oh by the way: Darvish, who reportedly earns $9.5 million from the Rangers, paid around $3,730,030 for his new home. Those lucky dogs!